SCHWIMMHALLE FINCKENSTEINALLEE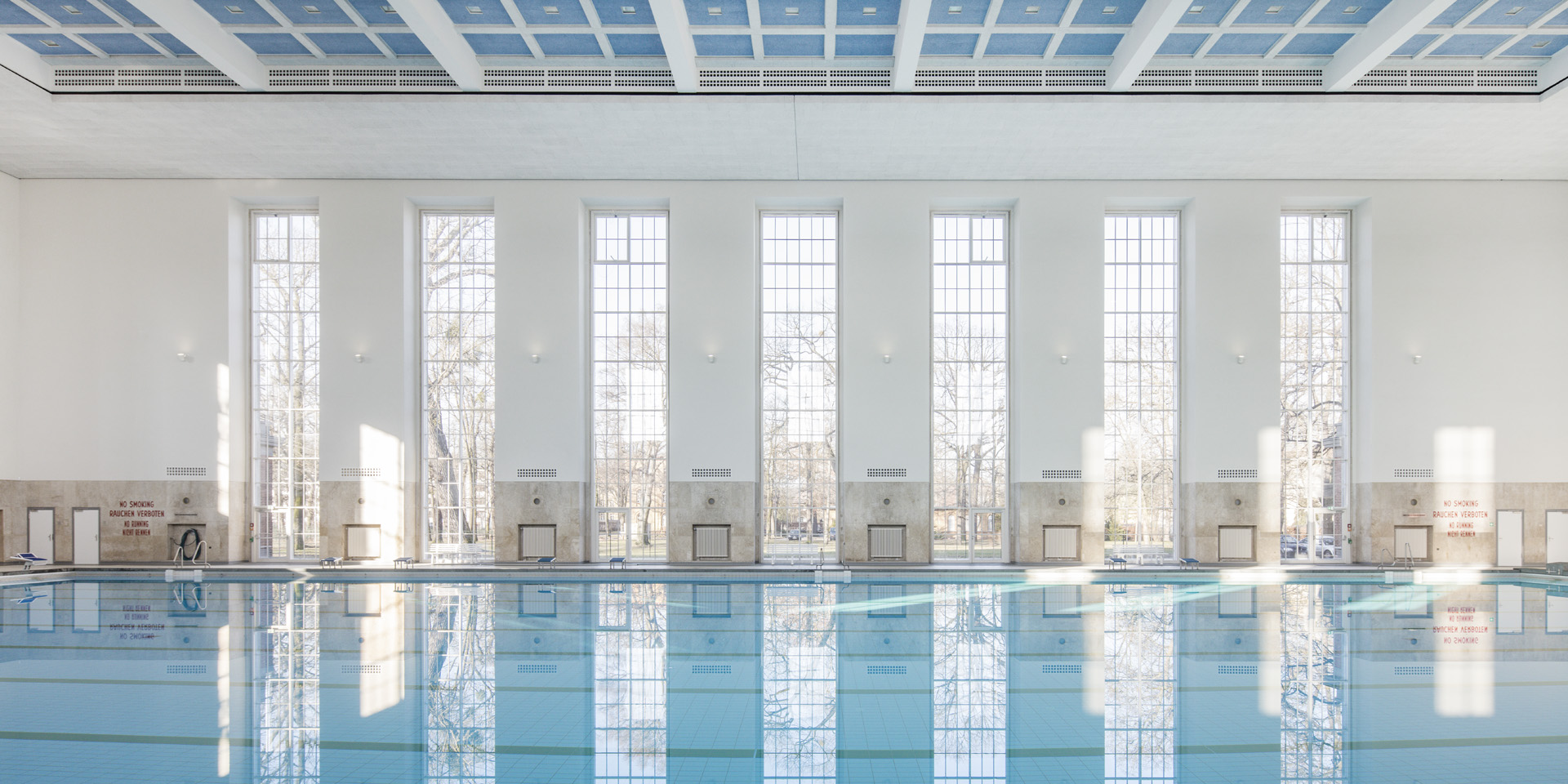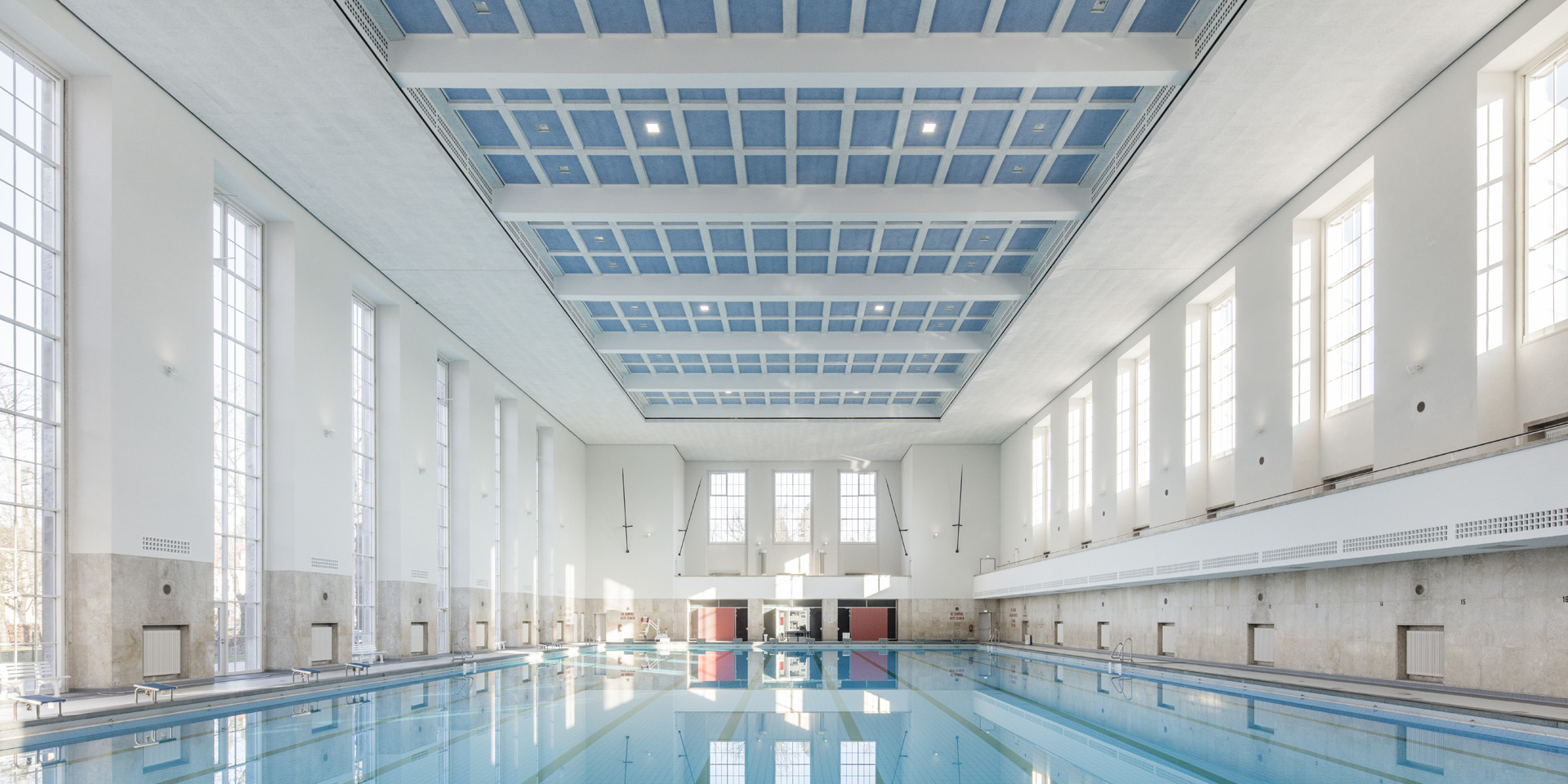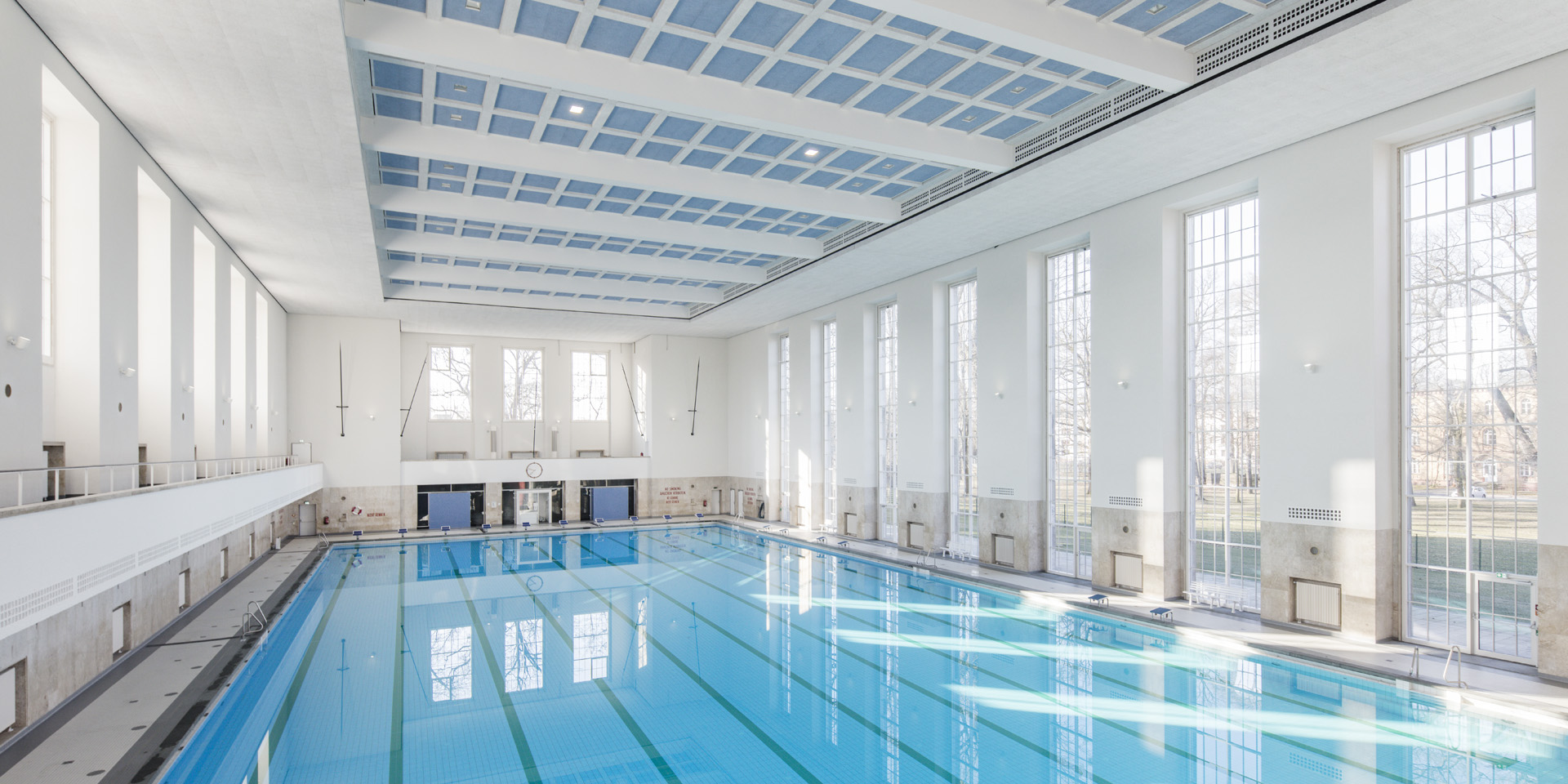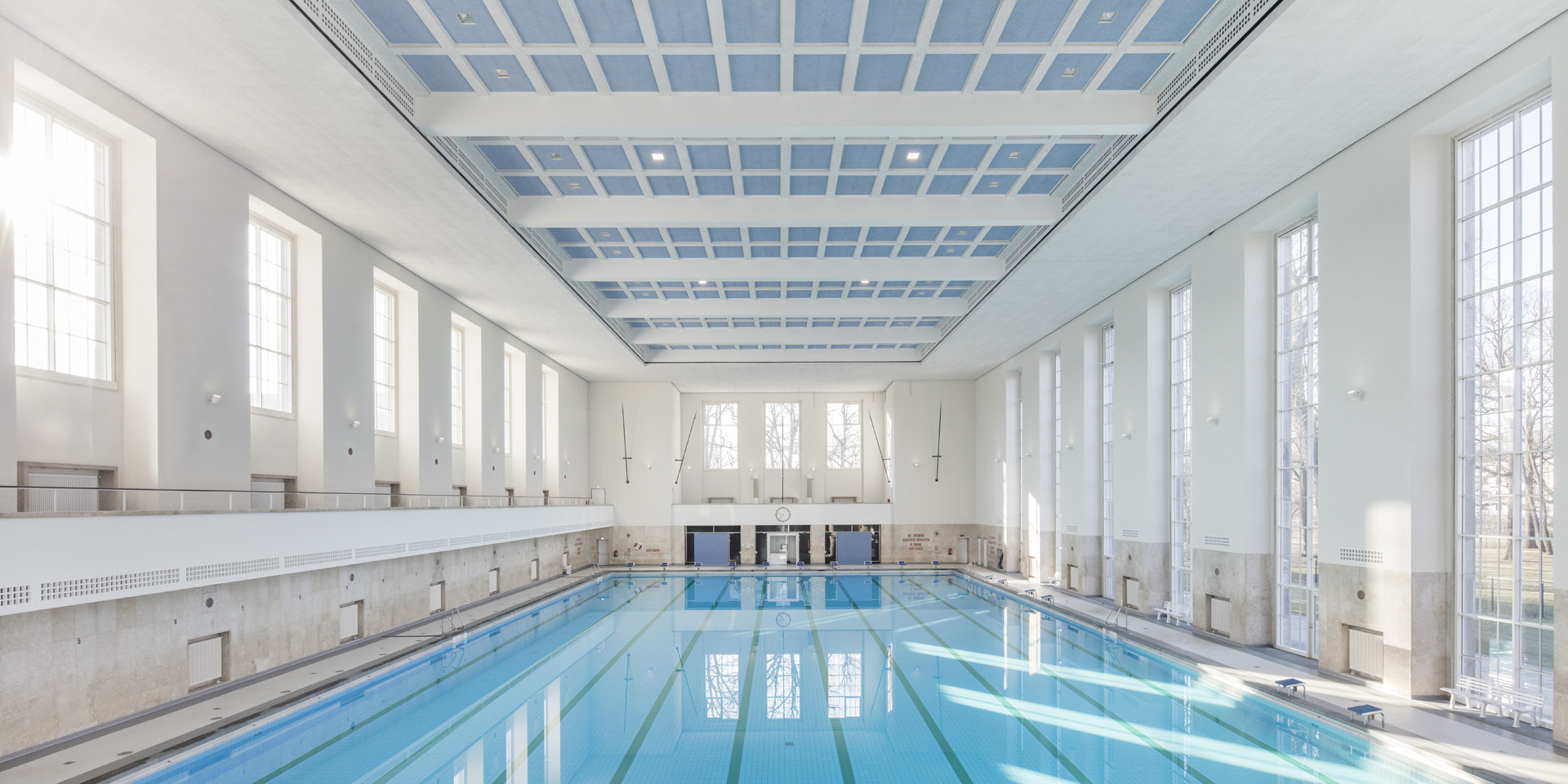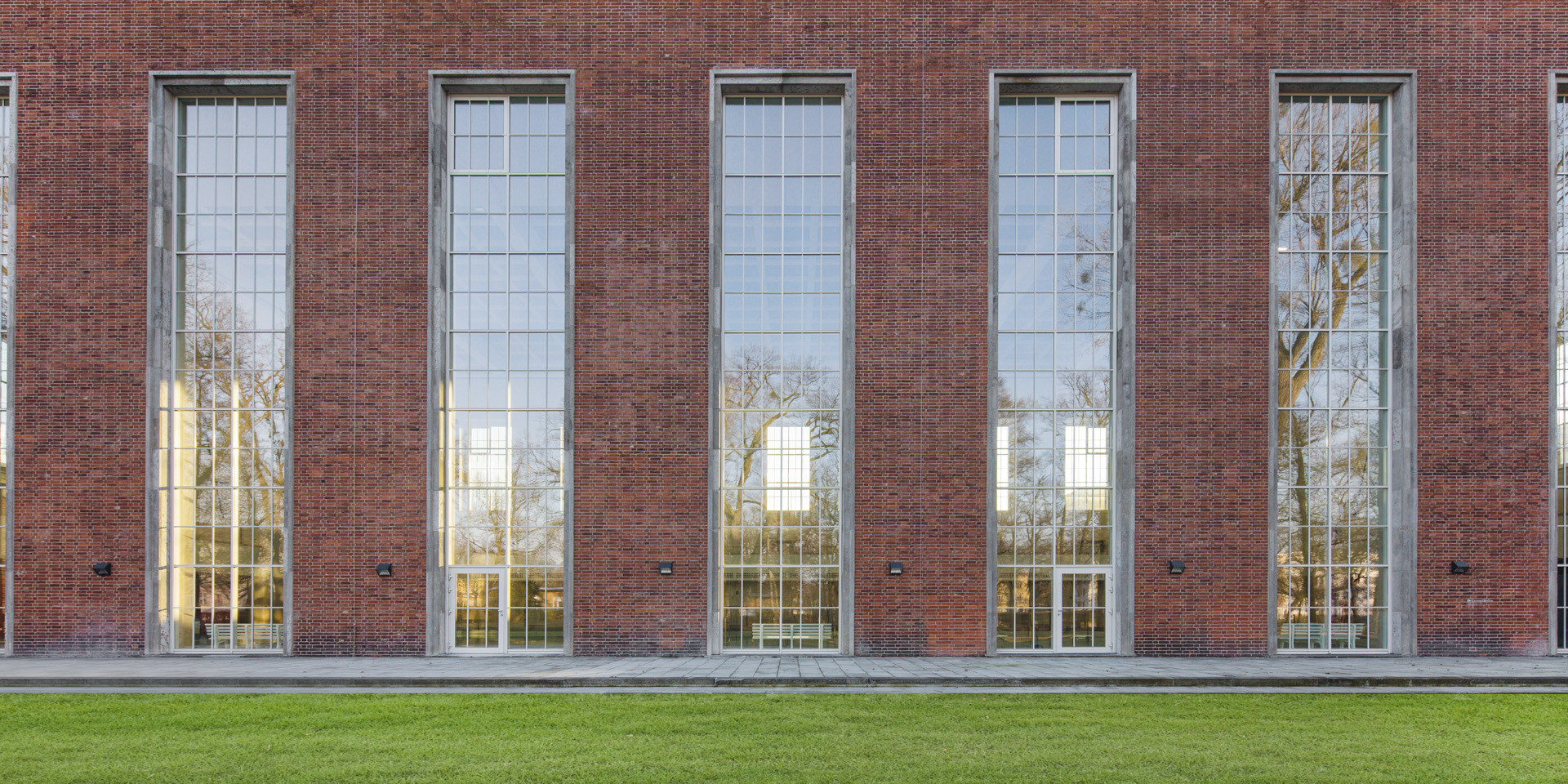 In Berlin Lichterfelde West befindet sich die öffentliche Schwimmhalle Finckensteinallee.
Sie wurde 1938 eröffnet und nach dem zweiten Weltkrieg als Einrichtung der amerikanischen Besatzungsmacht genutzt.
Zur damaligen Zeit war das 50 Meter lange und 25 Meter breite Schwimmbecken das Größte seiner Art in Europa.
Veauthier Meyer Architekten realisierte die Pläne zum Umbau des Schwimmbads.
Der verklinkert Baukörper aus Stahlbeton hat einen Grundriss von 73×33 Metern.
An einer Längsseite lassen raumhohe Fenster viel Tageslicht in das Gebäude.
Das Schwimmbecken mit einem Fassungsvermögen von 2500 m³ ist mit hellen Natursteinfliesen verkleidet.
//
The public swimming pool Finckensteinallee is located in Berlin Lichterfelde West.
It was opened in 1938 and used as a facility for the American occupation forces after the Second World War.
At the time, the 50 meter long and 25 meter wide swimming pool was the largest of its kind in Europe.
Veauthier Meyer Architekten implemented the plans for the renovation of the swimming pool.
The clinkered structure made of reinforced concrete has a floor plan of 73 × 33 meters.
On one long side, floor-to-ceiling windows let a lot of daylight into the building.
The swimming pool with a capacity of 2500 m³ is clad with light natural stone tiles.