Freie Universität Berlin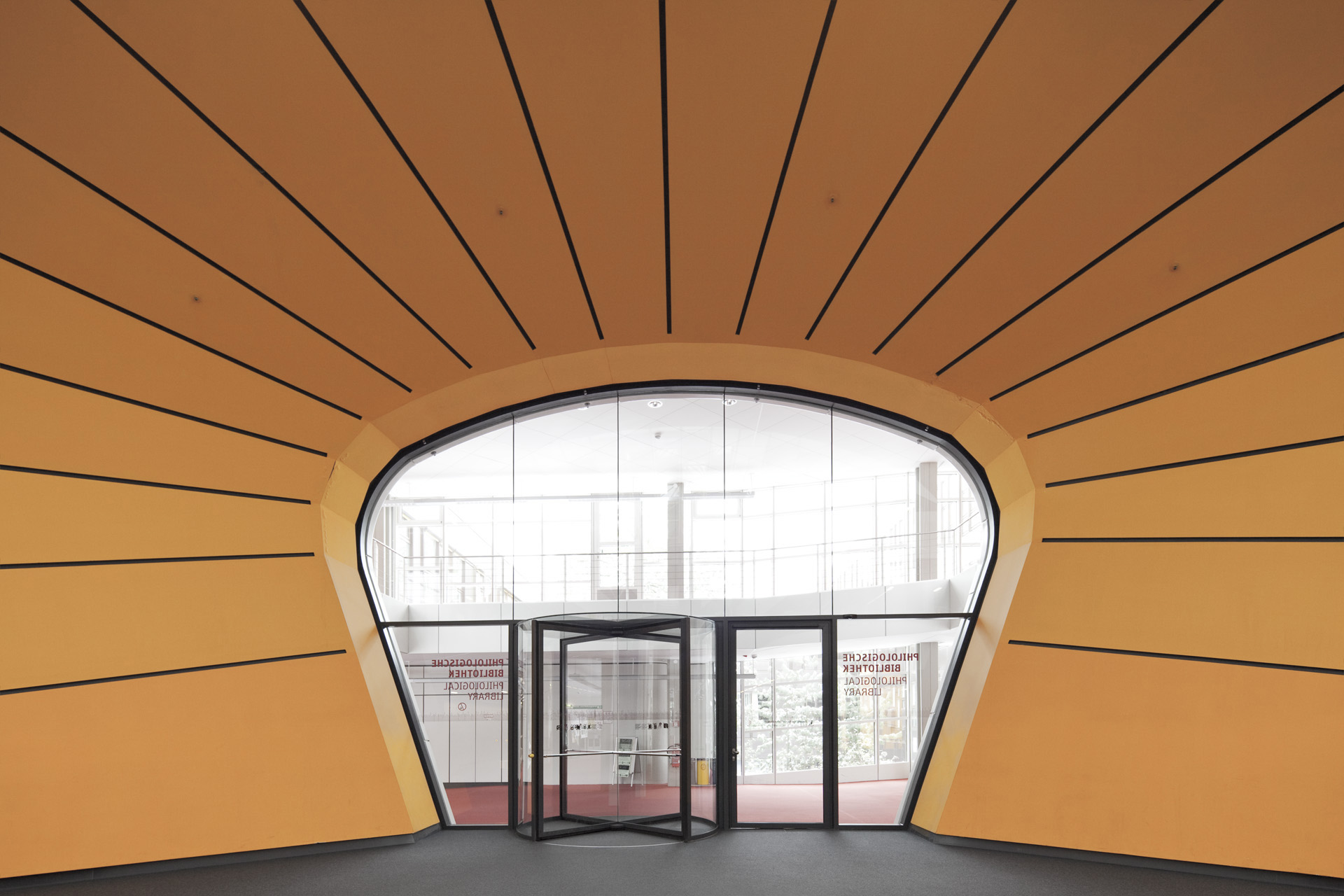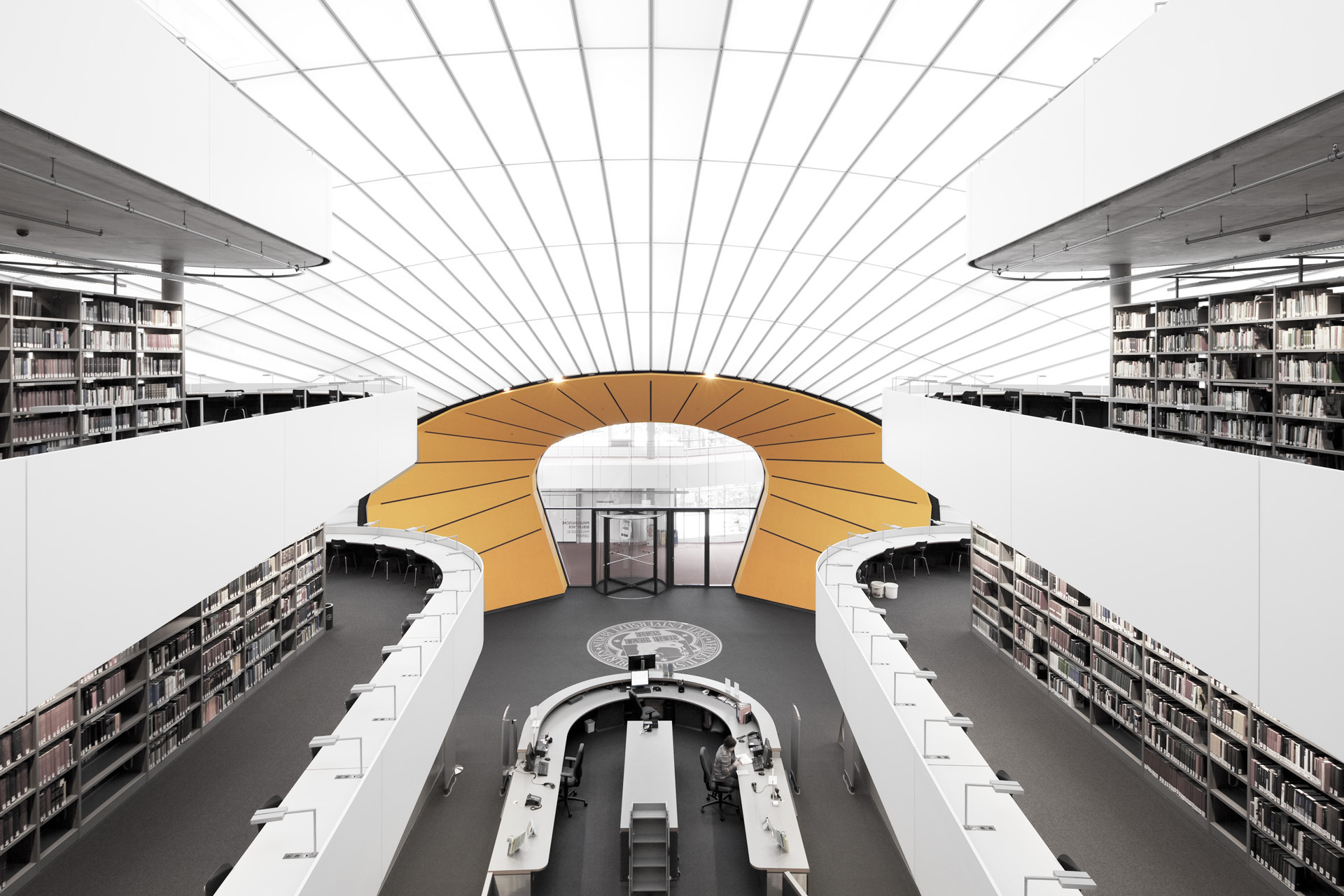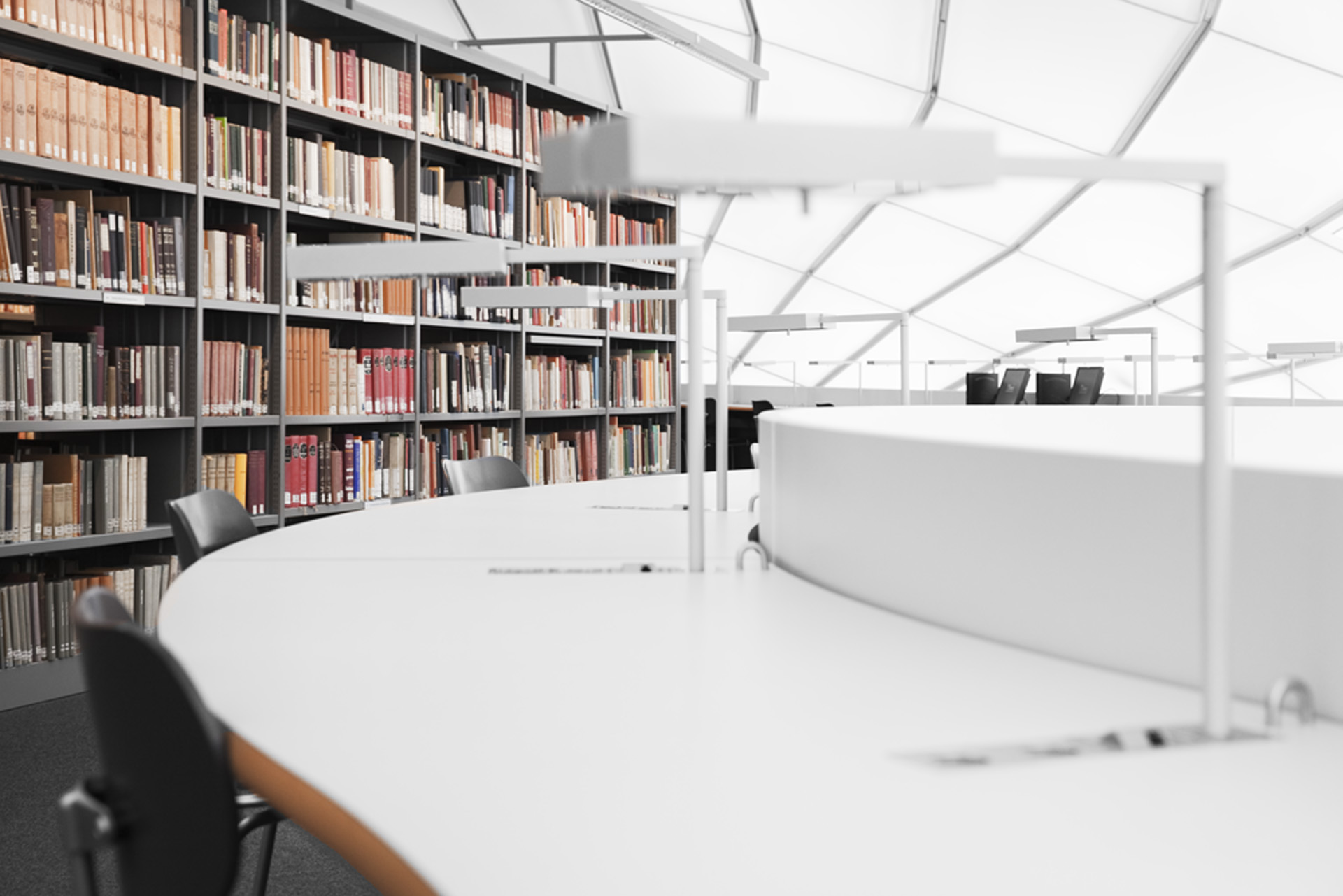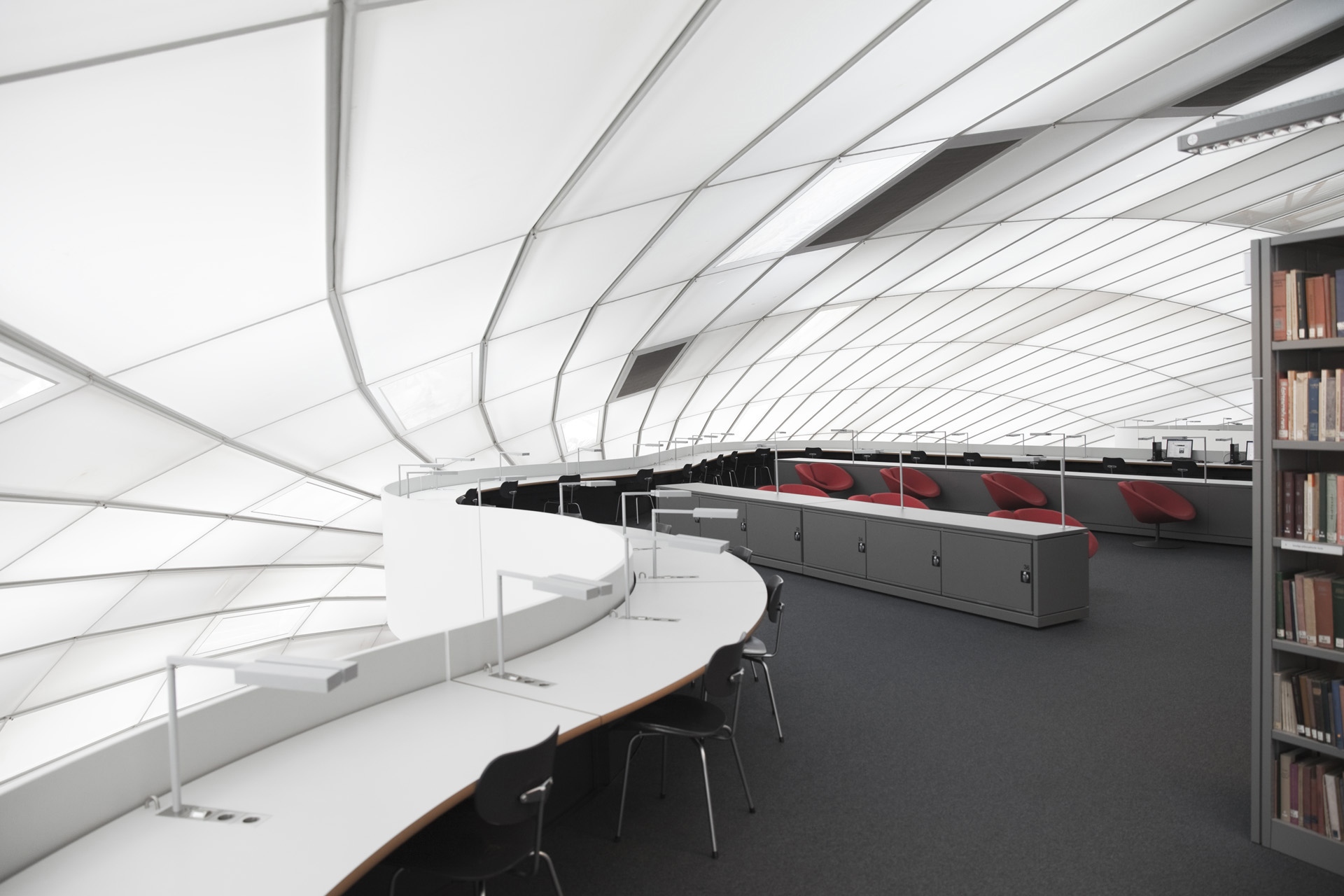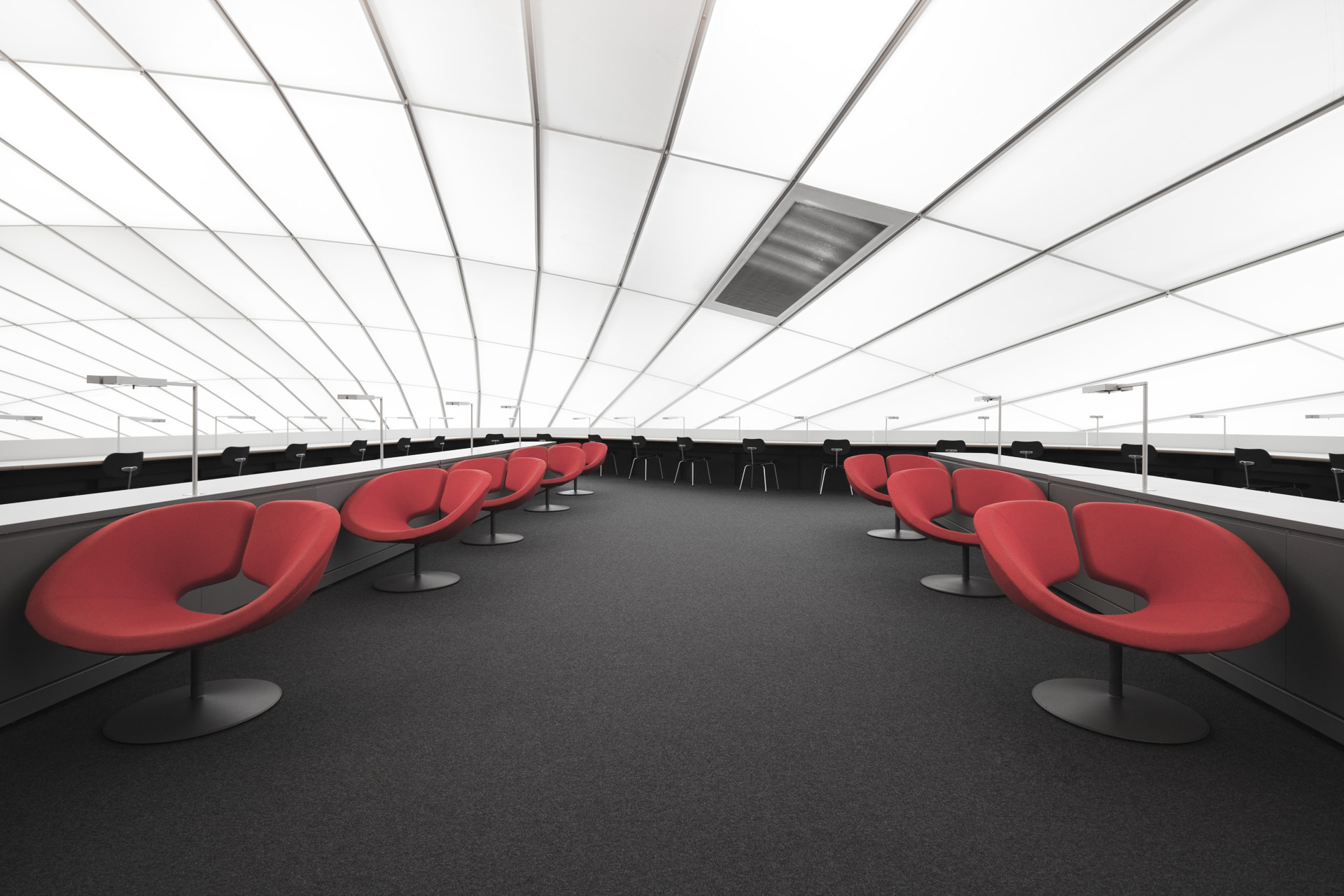 Die Philologische Bibliothek in Berlin Dahlem ist eine wissenschaftliche Bibliothek der Freien Universität Berlin.
Inhaltlich verfügt die Spezialbibliothek der Sprach- und Literaturwissenschaften über mehr als 750.000 Bücher.
Auch sind etwa 700 Zeitungen und Zeitschriften ständig verfügbar.
Sir Norman Foster entwarf den 2005 fertiggestellten Neubau.
Das Gebäude bietet auf 6290 m² Grundfläche 658 Leseplätze.
Eine freitragenden Gebäudehülle umspannt die innere Konstruktion des Gebäudes.
Sie zeichnet sich durch eine Glasfaser Membran aus.
Das eindringende Tageslicht wird für eine eine perfekte Ausleuchtung der Räumlichkeiten gleichmäßig gestreut.
Jeder der Arbeitsplätze ist mit einer Leselampe, Steckdose und einem Stuhl ausgestattet.
Das minimalistische Mobiliar kommt vom deutschen Möbeldesigner Egon Eiermann.
//
The Philological Library in Berlin Dahlem is an academic library of the Free University of Berlin.
In terms of content, the special library for linguistics and literary studies has more than 750,000 books.
Around 700 newspapers and magazines are also constantly available.
Sir Norman Foster designed the new building, which was completed in 2005.
The building offers 658 reading places on an area of ​​6290 sqm.
The inner construction of the building is spanned by a self supporting building envelope.
There is an internal fiberglass membrane on the roof facade.
The penetrating daylight is evenly scattered for a perfect illumination of the premises.
Each of the workstations is equipped with a reading lamp, socket and a chair.
The minimalistic furniture comes from the german furniture designer Egon Eiermann.