Stadtbibliothek Stuttgart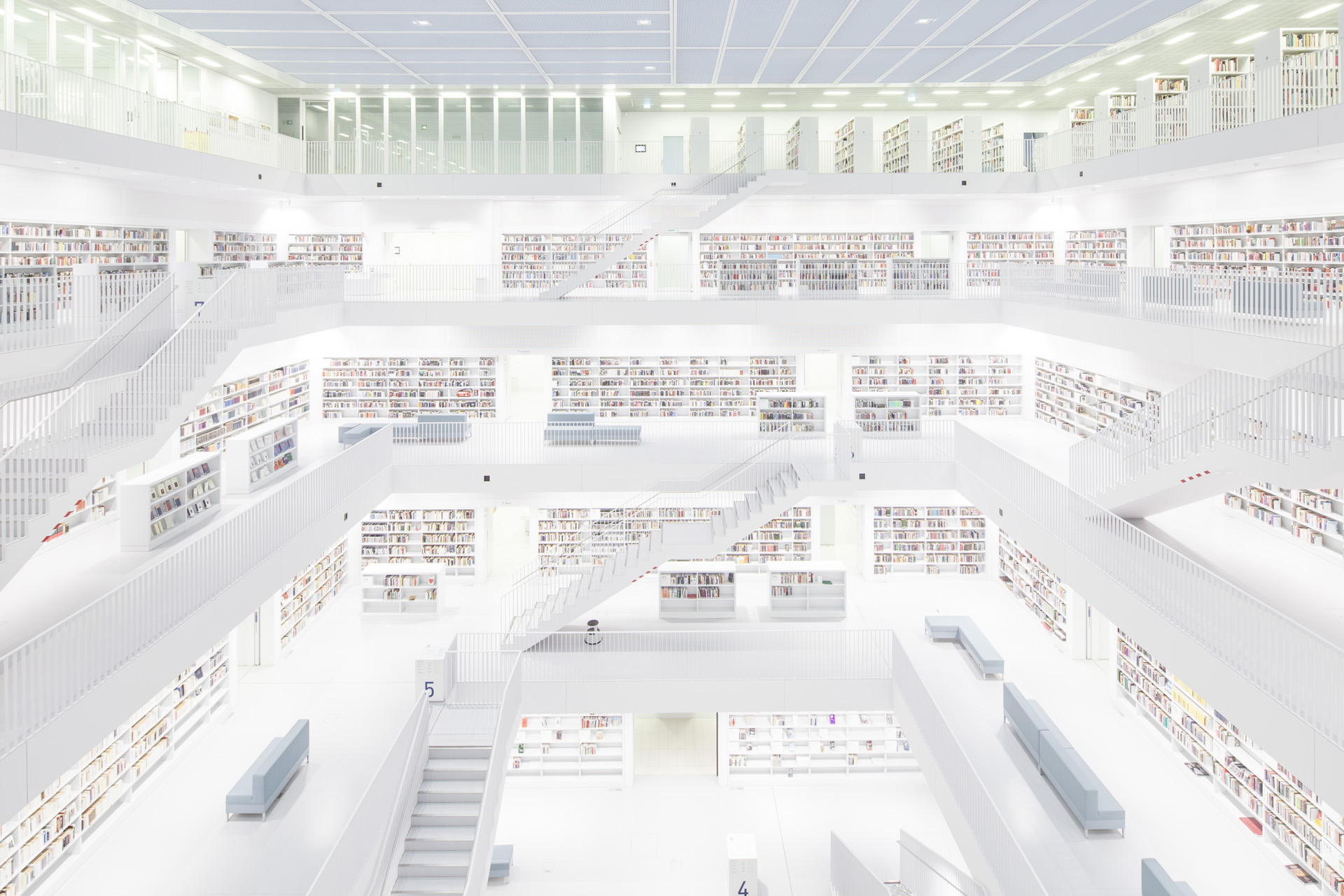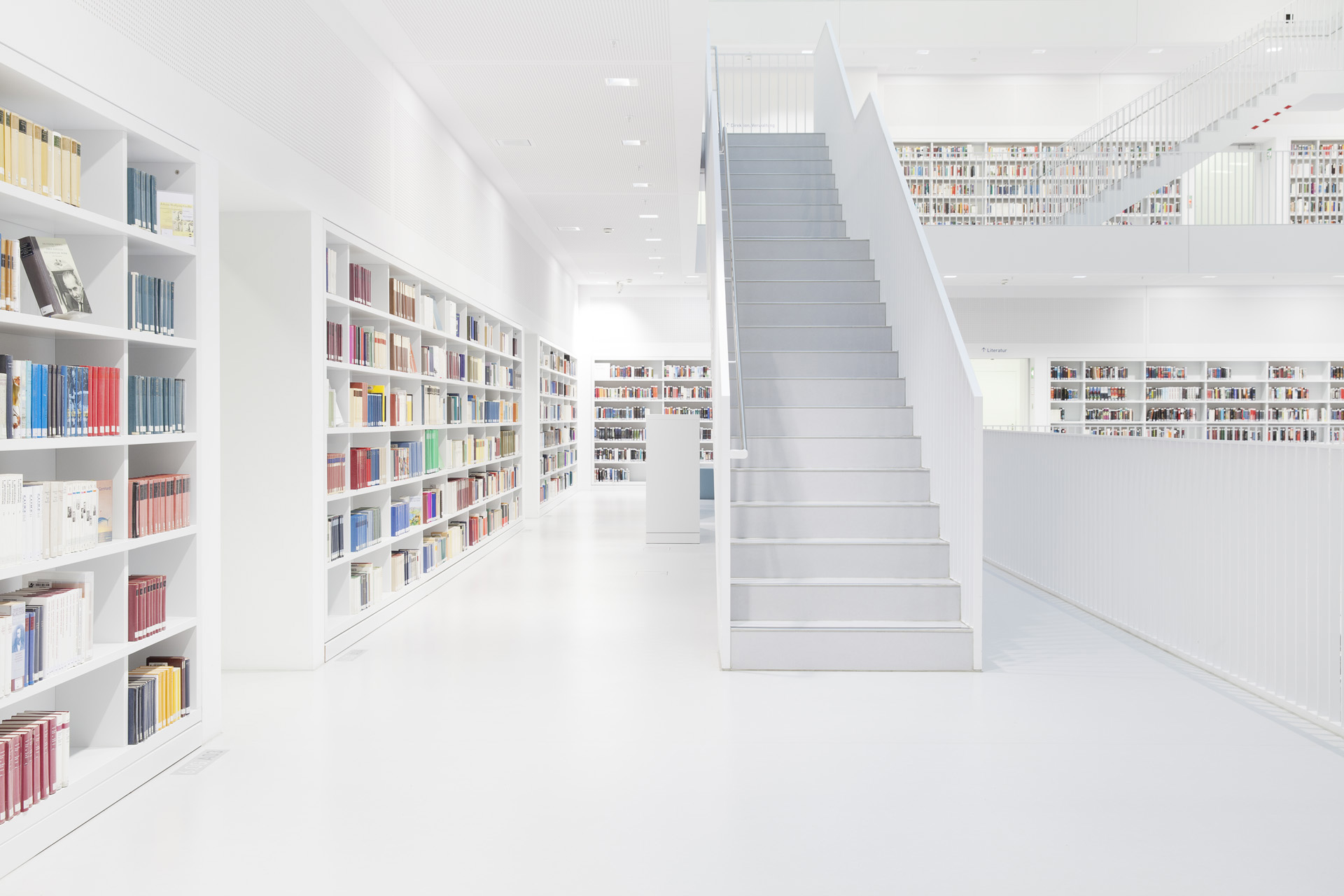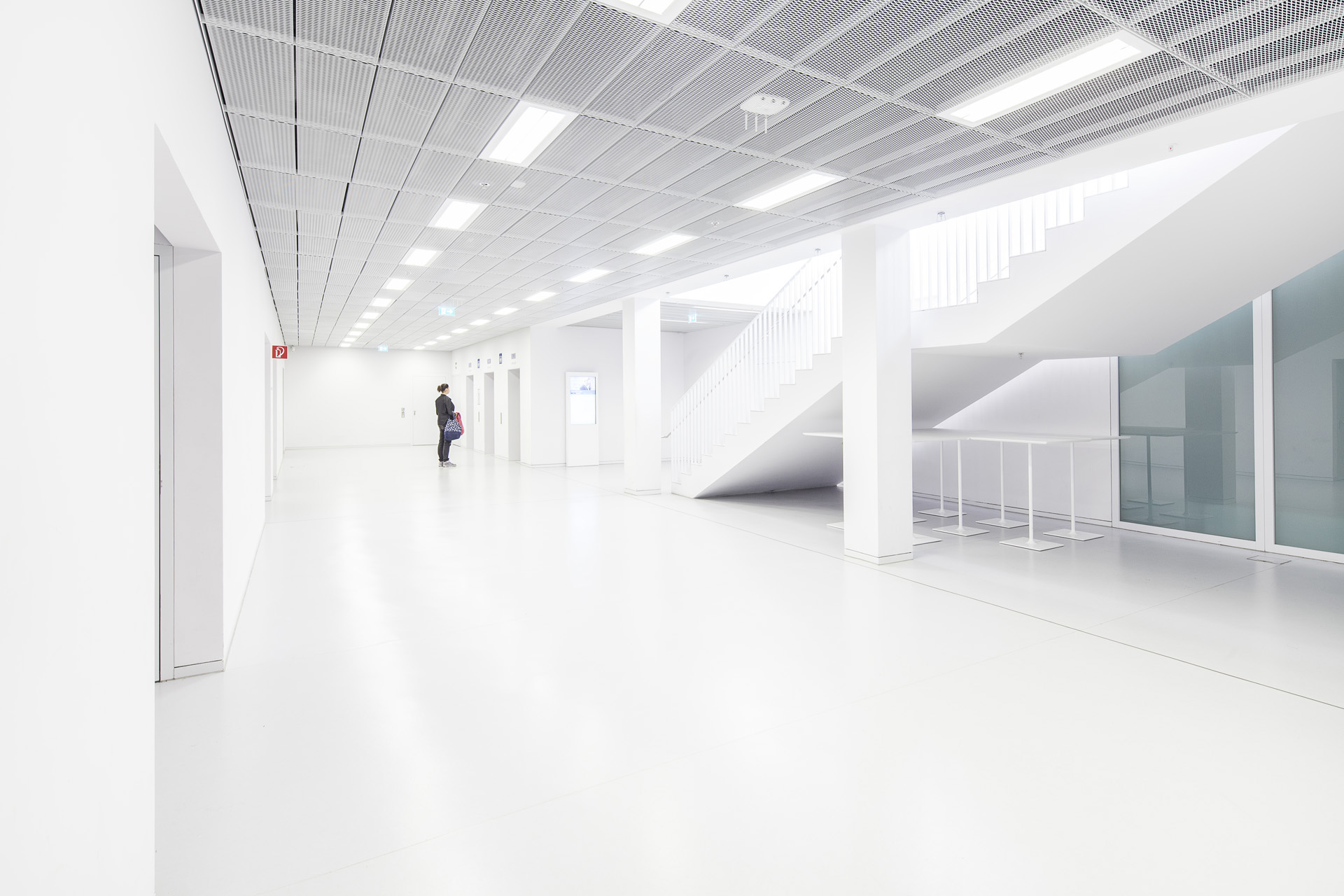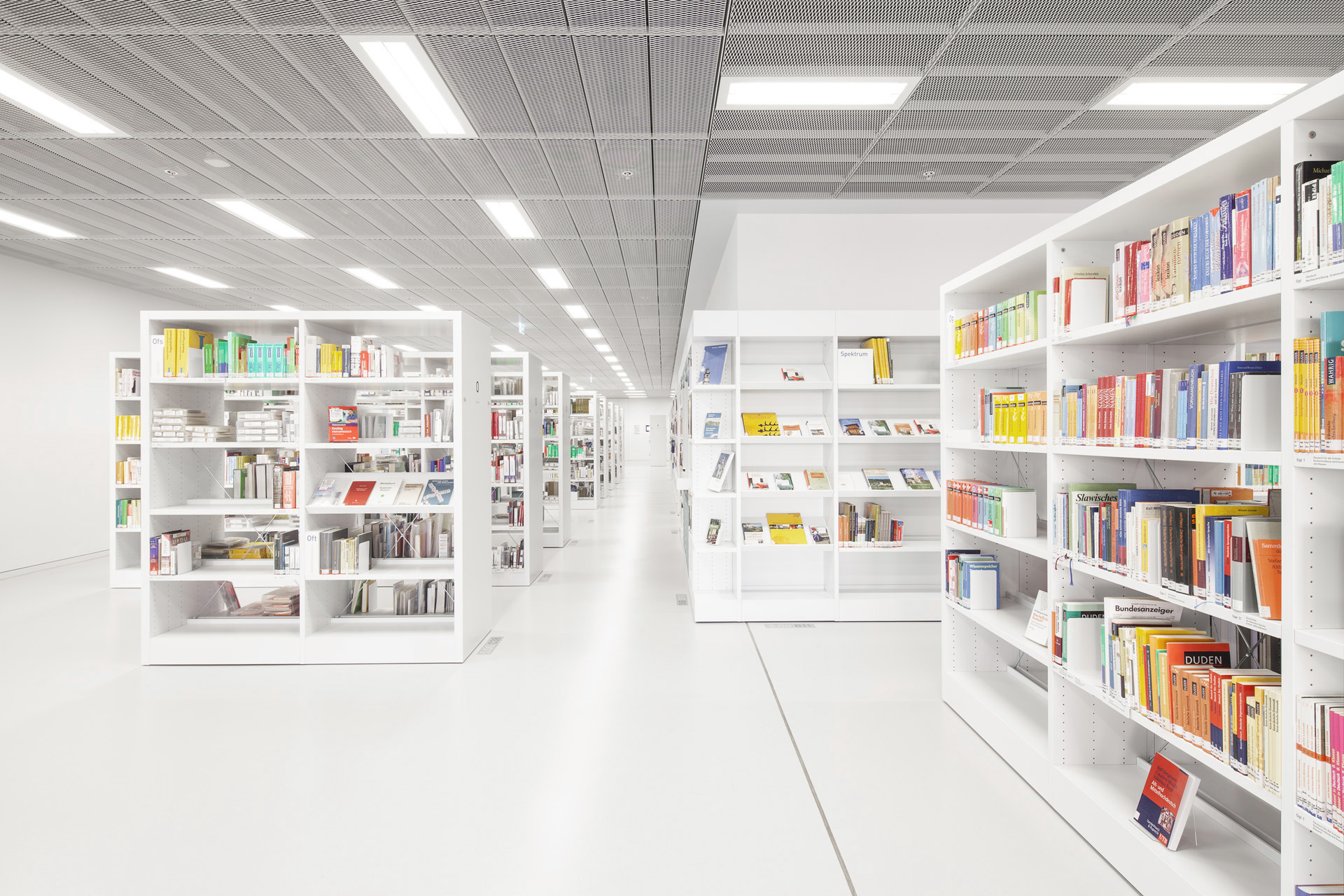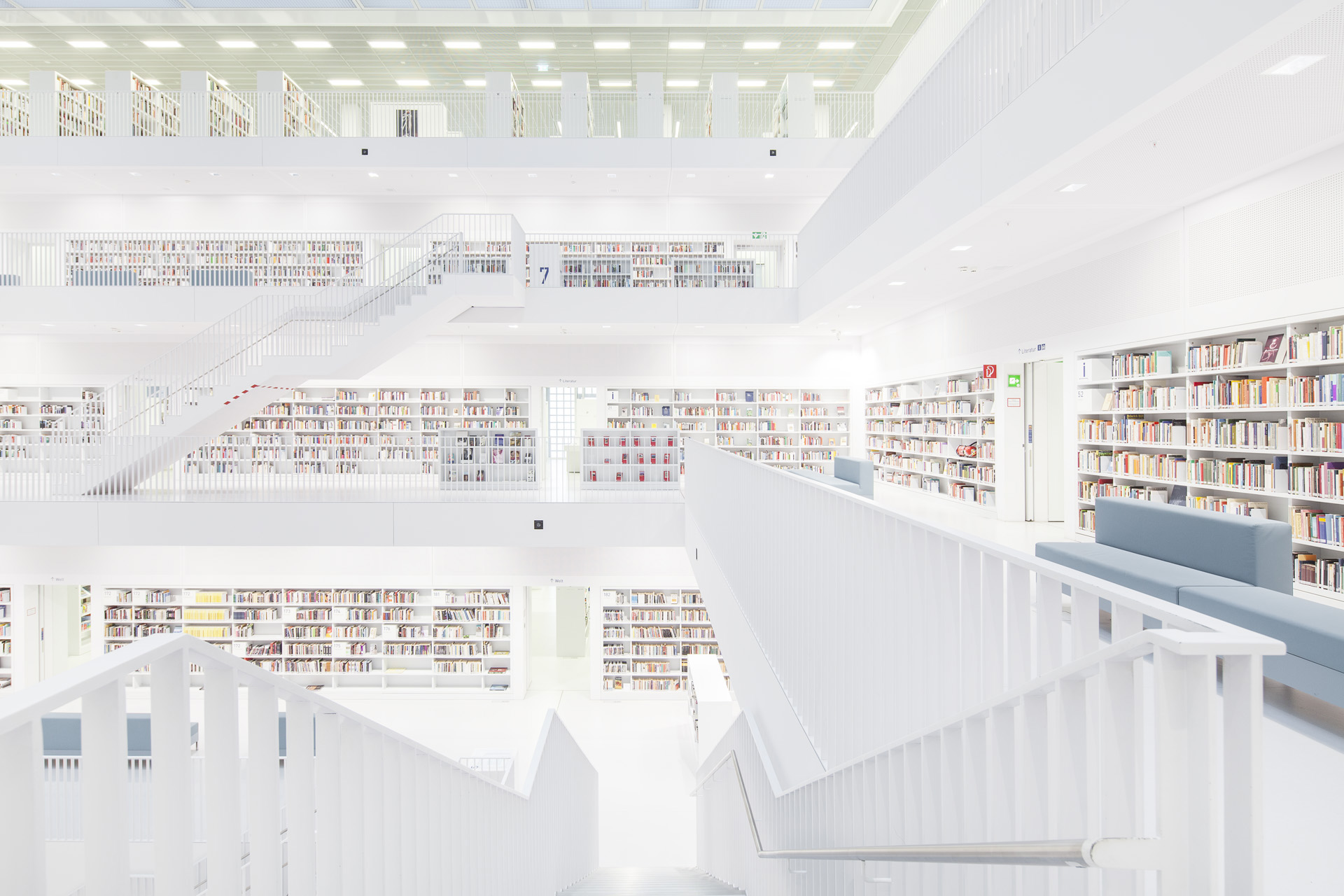 Die Stadtbibliothek am Mailänder Platz in Stuttgart war für mich ein absolutes Highlight.
Eun Young Yi Architekten erhielt für sein Werk 2013 die Auszeichnung "Bibliothek des Jahres".
Es folgten unzählige weitere Preise für diesen fantastischen "Bücherwürfel"
Das Bauwerk misst 44x44x40 Meter und beinhaltet einen zentralen 14x14x14 Meter großen Kern, der "das Herz" genannt wird.
Die Architektur ist funktional und sehr minimalistisch.
Weiß als Hauptfarbe mit einigen wenigen Farbakzenten lässt die Architektur noch gewaltiger erscheinen.
Die Stuttgarter Stadtbibliothek bietet auf 9 Etagen fast 500.000 Medien.
Nach Fertigstellung 2011 betrugen die Baukosten knapp 80 Millionen Euro.
//
The city library on "Mailänder Platz" in Stuttgart was an absolute highlight for me as an architectural photographer.
Architecture firm Eun Young Yi received the "Library of the Year" award for its work in 2013.
Countless other prizes for this fantastic "book cube" followed.
Structure measures of 44x44x40 meters and contains a central 14x14x14 meter core called "the heart".
The architecture is functional and very minimalist.
White as the main color with a few color accents makes the architecture appear even more powerful.
The Stuttgart City Library offers almost 500,000 media on 9 floors.
After completion in 2011, the construction costs amounted almost 80 million euros.